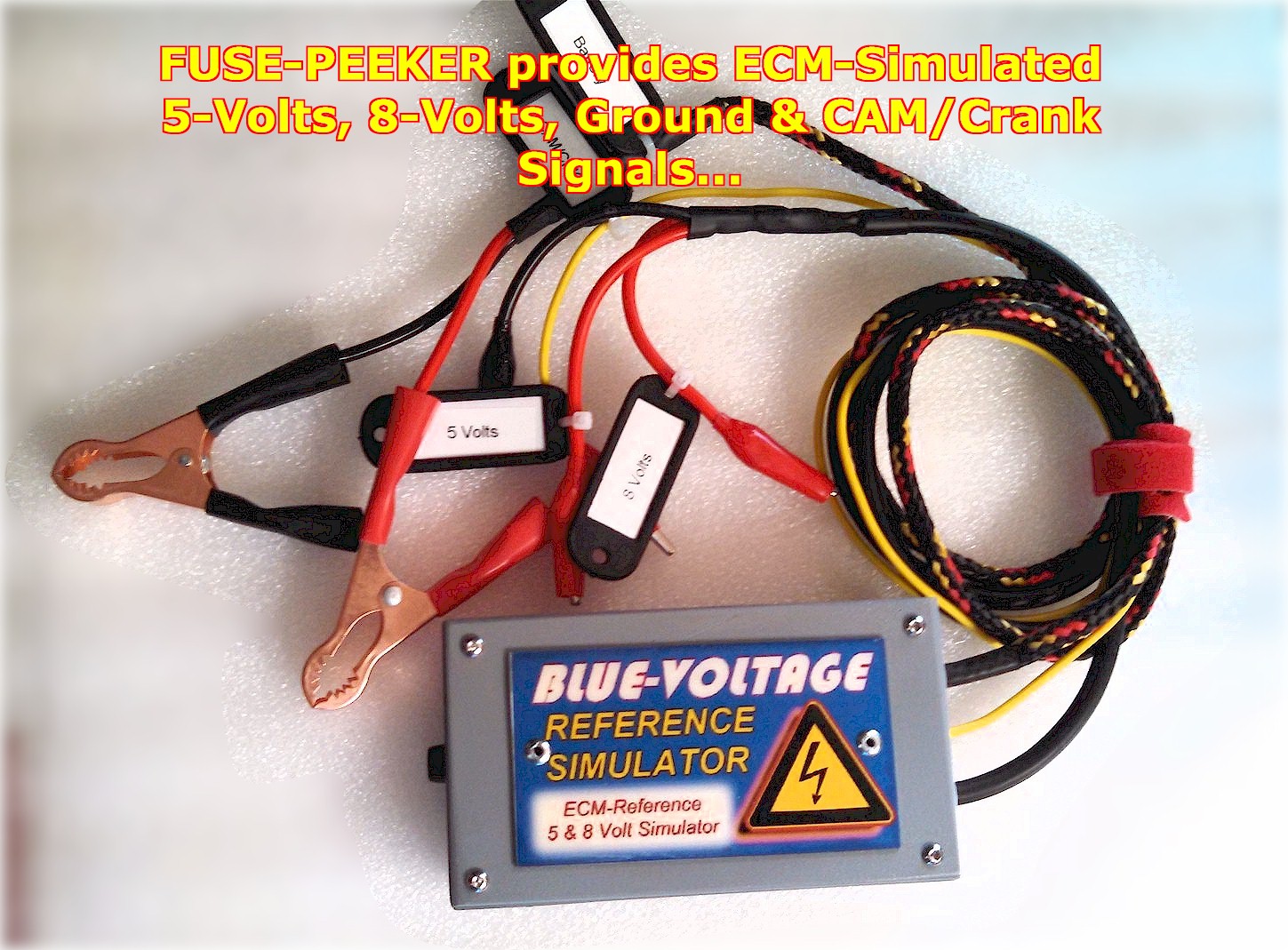 ECM Reference Voltage Simulator or Blue-Voltage-Reference-Simulator is a regulated ECM Ground, 5 and 8 volts provider. It is used to test any 5 or 8 volt reference sensor, such as TPS, Position Sensors Valves, EGR, and some 5 and 8 volt CAM and CRANK Sensors. Click above or on the photo for more.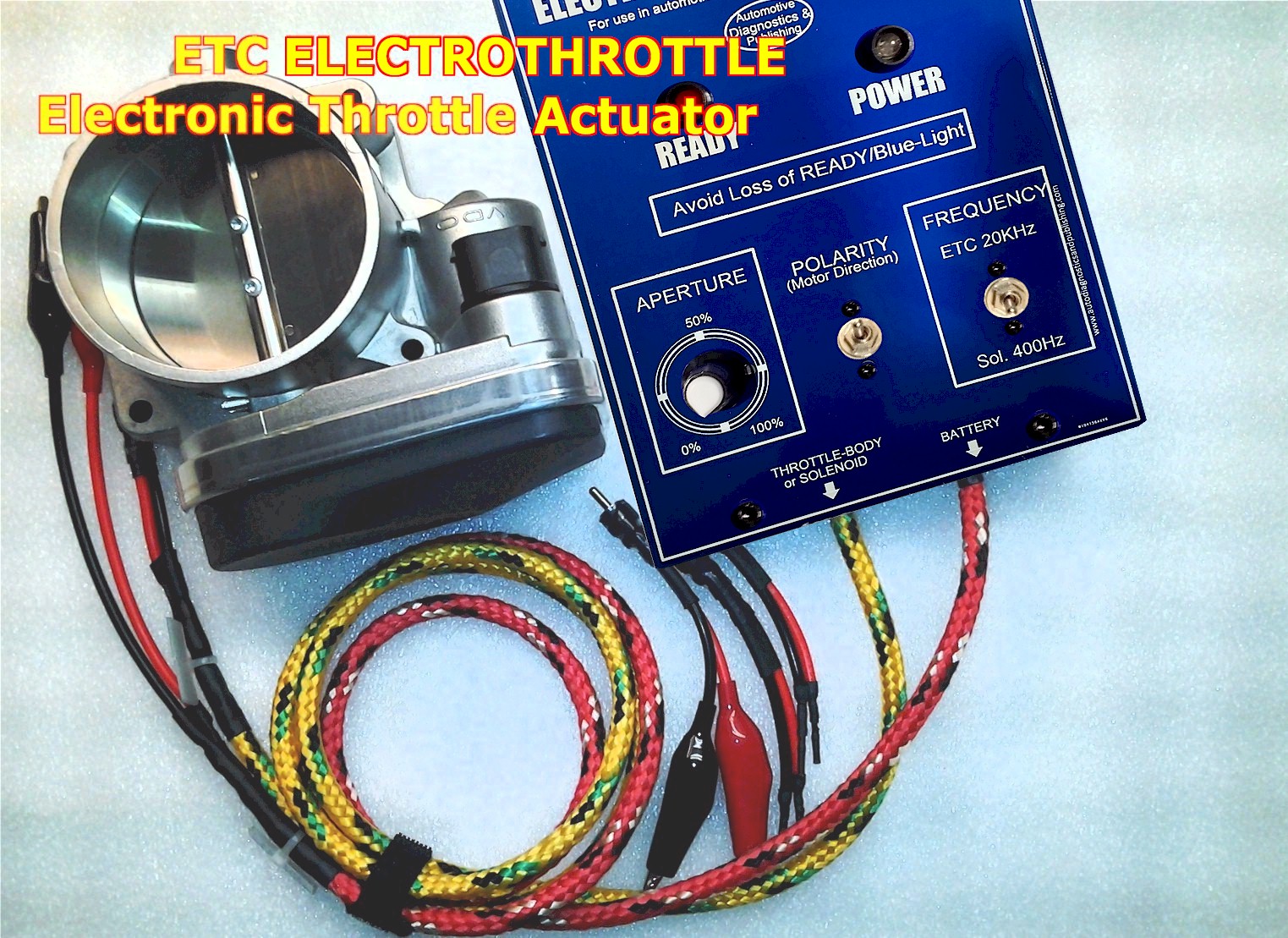 The ELECTROTHROTTLE was developed from the ground up as a modern DC-Motor actuated electronic throttle control actuator and tester. The ELECTROTHROTTLE has two frequency settings, 400Hz and a 20,000Hz (20KHz) PWM control mode. The 400Hz mode allows for all solenoids testing; and also used to test ETC throttles as a "Rebuilder's" mode. The 20KHz frequency mode is the normal ETC actuation mode. Read on to find out more...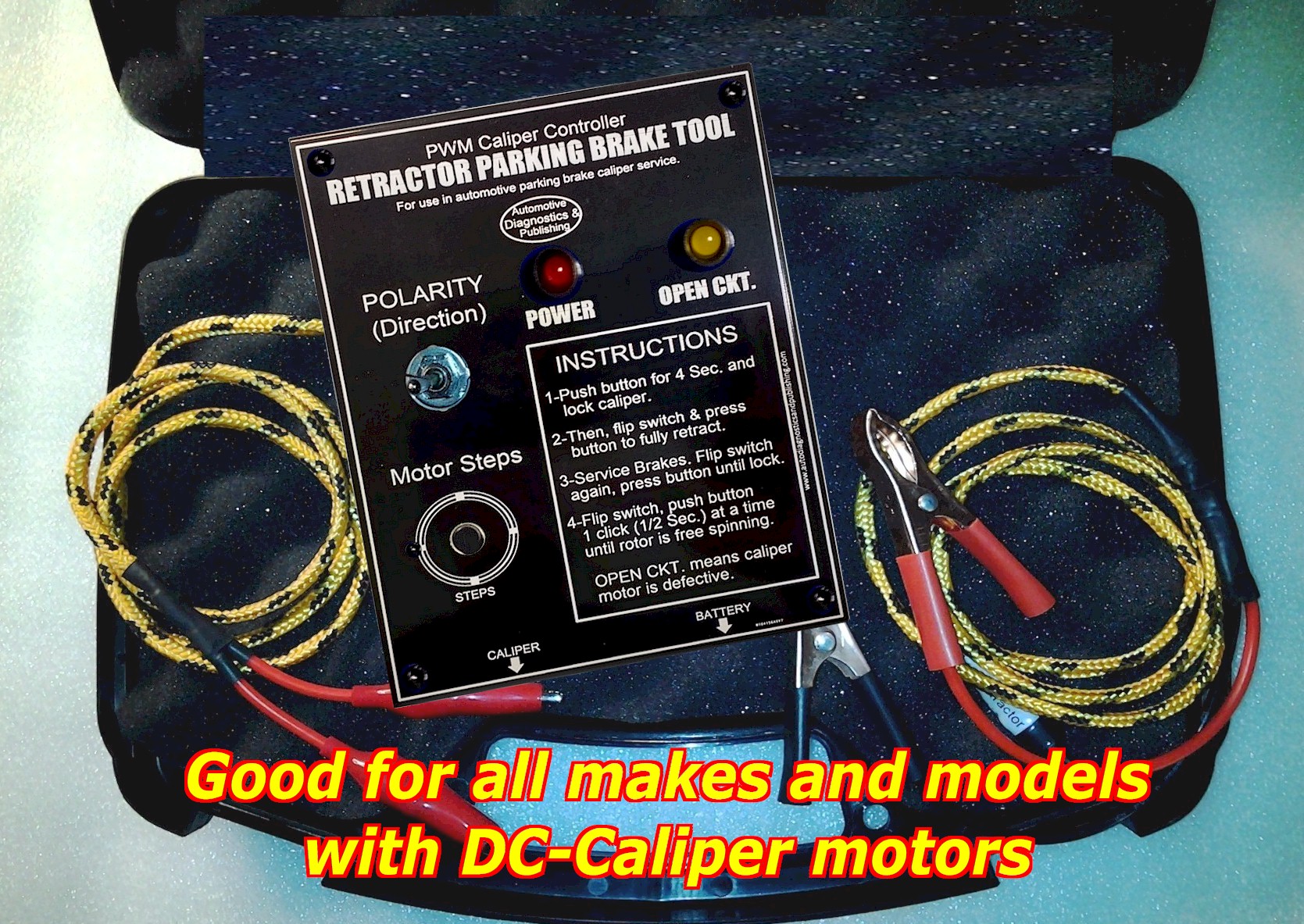 The RETRACTOR Electronic Parking Brake Tool does exactly what is says, it allows you to retract the brake calipers, replace your pads, contract the calipers back again, then finally STEP retract the calipers to set the pad to rotor clearance.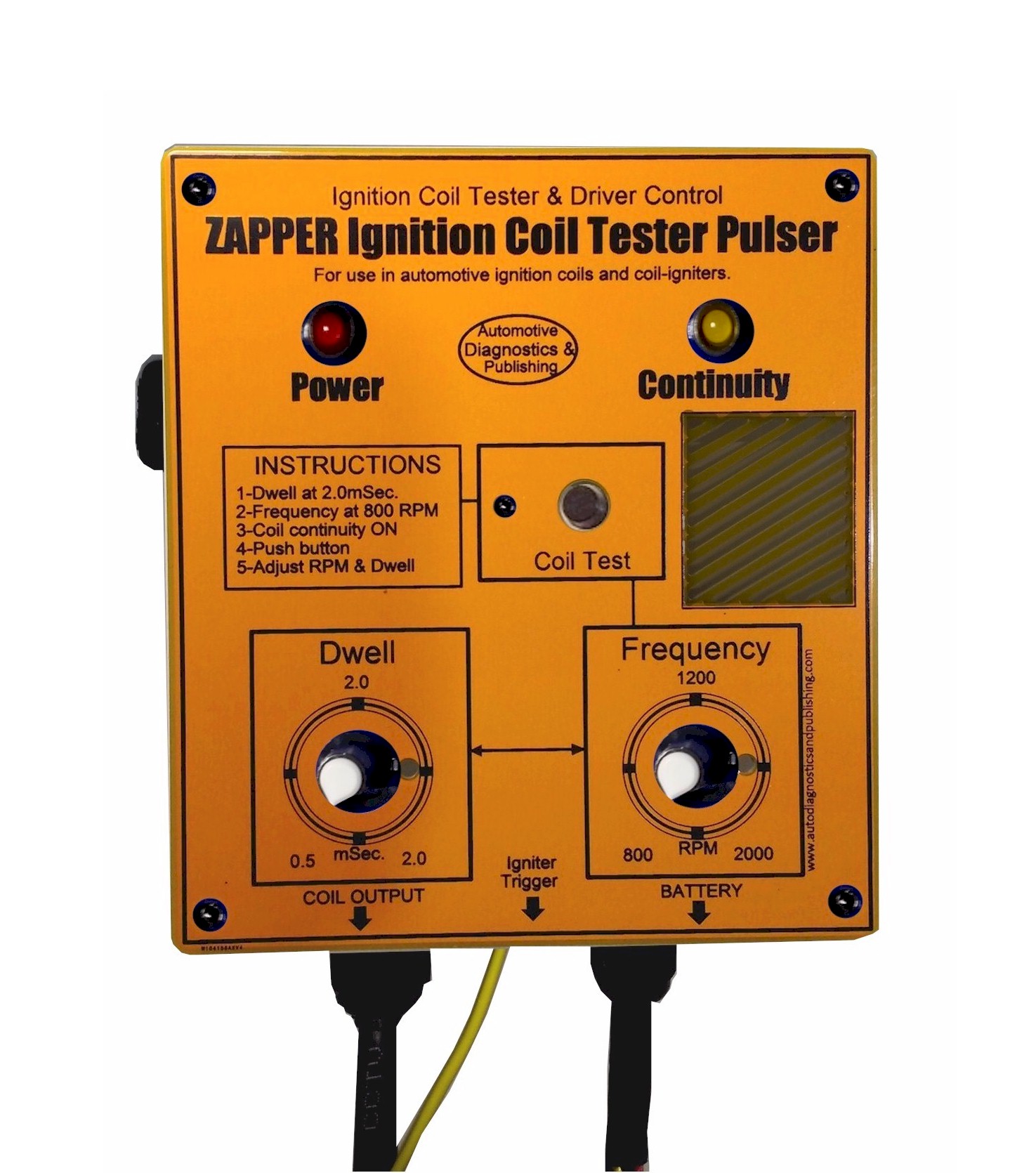 The Zapper Automotive Ignition Coil Pulser and Tester is meant to allow you to activate and pulse all kinds of ignition coils on a bench. Test all available coils found on the market today. The Zapper coil testing bed and pulser allows testing of COP or Coil On Plug, DIS, Distributor Coils, Coil Packs and any other coil system. It also allows testing of COP coils with internal driver within the coil. The Zapper is a unique tool and all you'll ever need to test and diagnose ignition and misfire problems.
---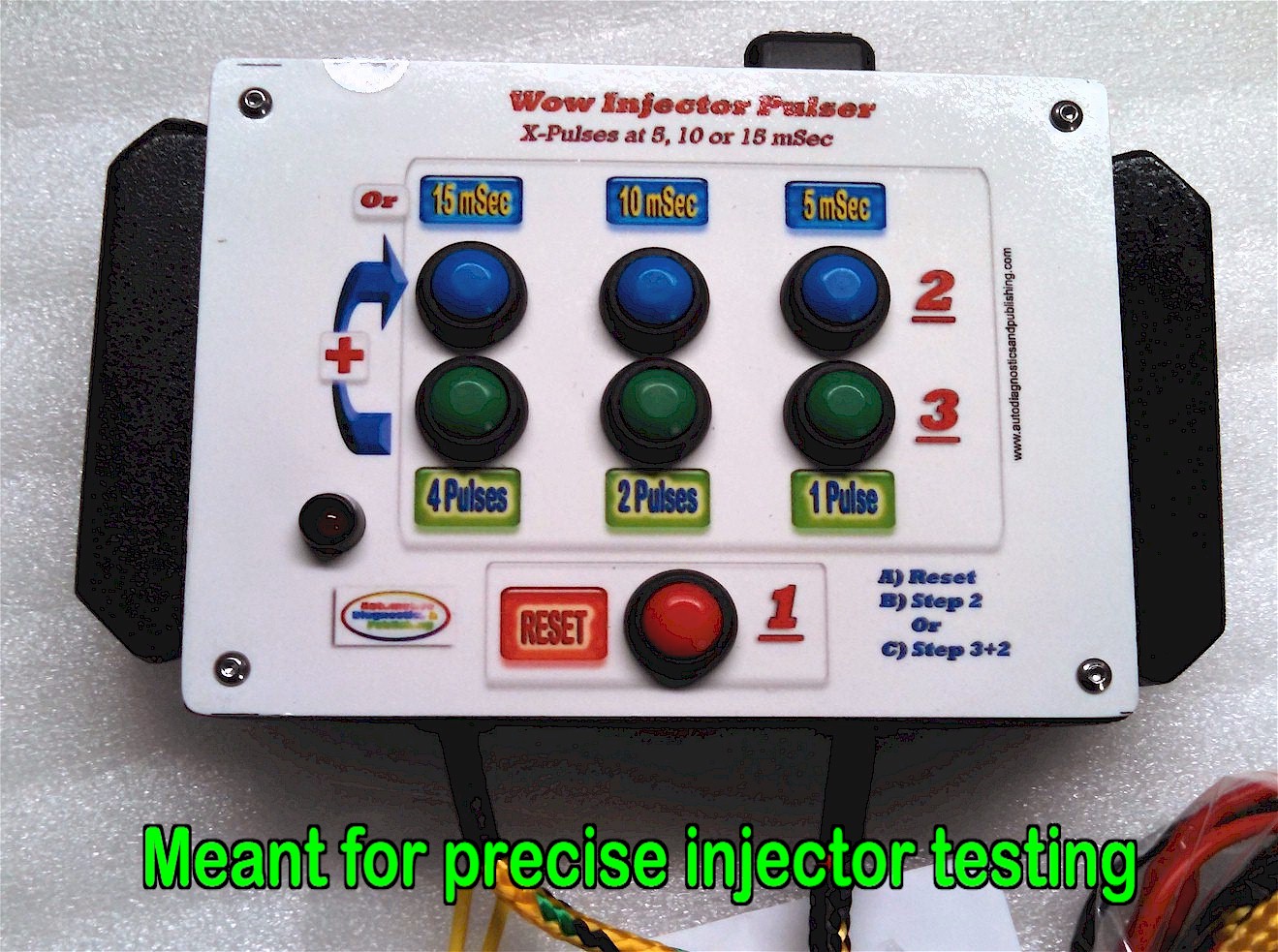 Developed to perform fuel injector flow testing, injector cleaning and pulse width general injector health determination, like pintle opening, binding and weak springs. But most of all, to perform accurate fuel flow tests using the pulser and your fuel gauge. The unit can handle all and any fuel injector in the industry. It can generate 5, 10 and 15 mSec or milli-second pulses and can also give you 1, 2, 4, 10 or continuous pulses.
---
CLICK >>> Auto Scope-1 Automotive Engine Analyzer and Oscilloscope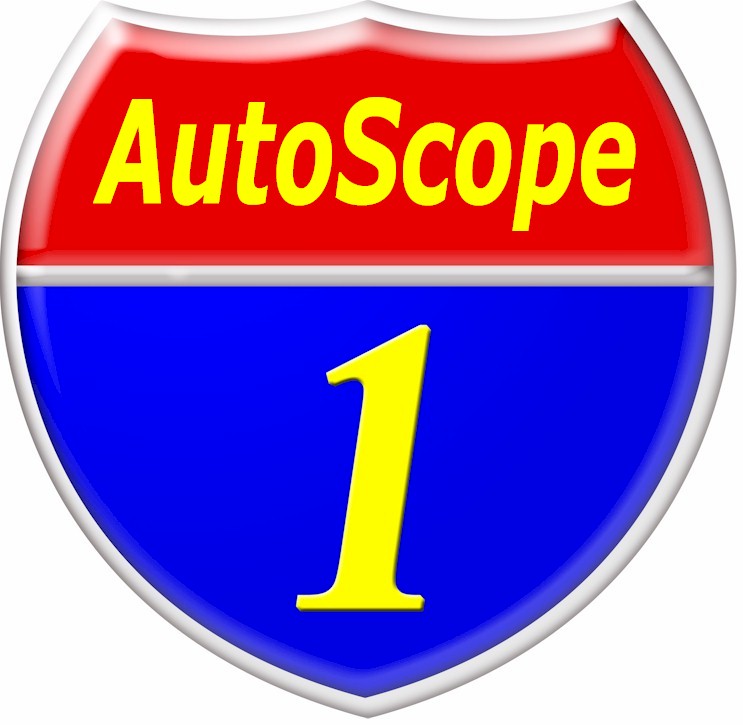 The Auto Scope 1 is a late generation automotive oscilloscope, made just to work on automobiles. The AutoScope 1 has the industry's first "Automatic Signal Fault Recognition System" or "Signalator" technology. What is Signalator? Its simple, just connect with "Guided Help" and press a button. Which button? Selectable component buttons, such as all sorts of Sensors and Actuators. The Signalator algorithm simply does the rest, captures and displays the faulty signal in waveform, diagram, bar, graph or any other graphic form. The human mind can understand a graphic representation much better than waves and numbers.
Scope-1 Hardware and Software Being Updated. Soon to be available..

---
CLICK >>> ECM-Ghost Automotive Electronic Breakout Box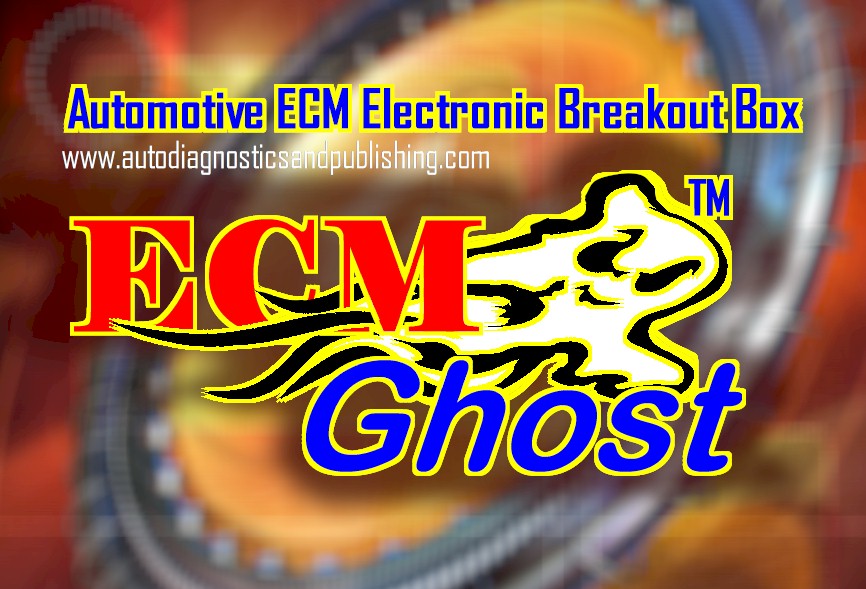 The ECM-Ghost in also an industry first. This piece of equipment connects between the ECM and Wiring harness. Then, it takes over the diagnostic process like no other tool. With the ECM-Ghost you have access to each and every ECM pin. If it's connected to the ECM, you can control it, test it and diagnose it. In essence, the ECM Ghost is the ultimate bi-directional controller and tester. The software allows you to do activation, voltage, current, resistance, fast pulsing for cleaning and lots of other diagnostic schemes we included in the software. Do an entire electrical sweep test on all the ECM pins within 2 minutes. This tool is the ultimate in auto diagnostics.
ECM-Ghost Under Development...

---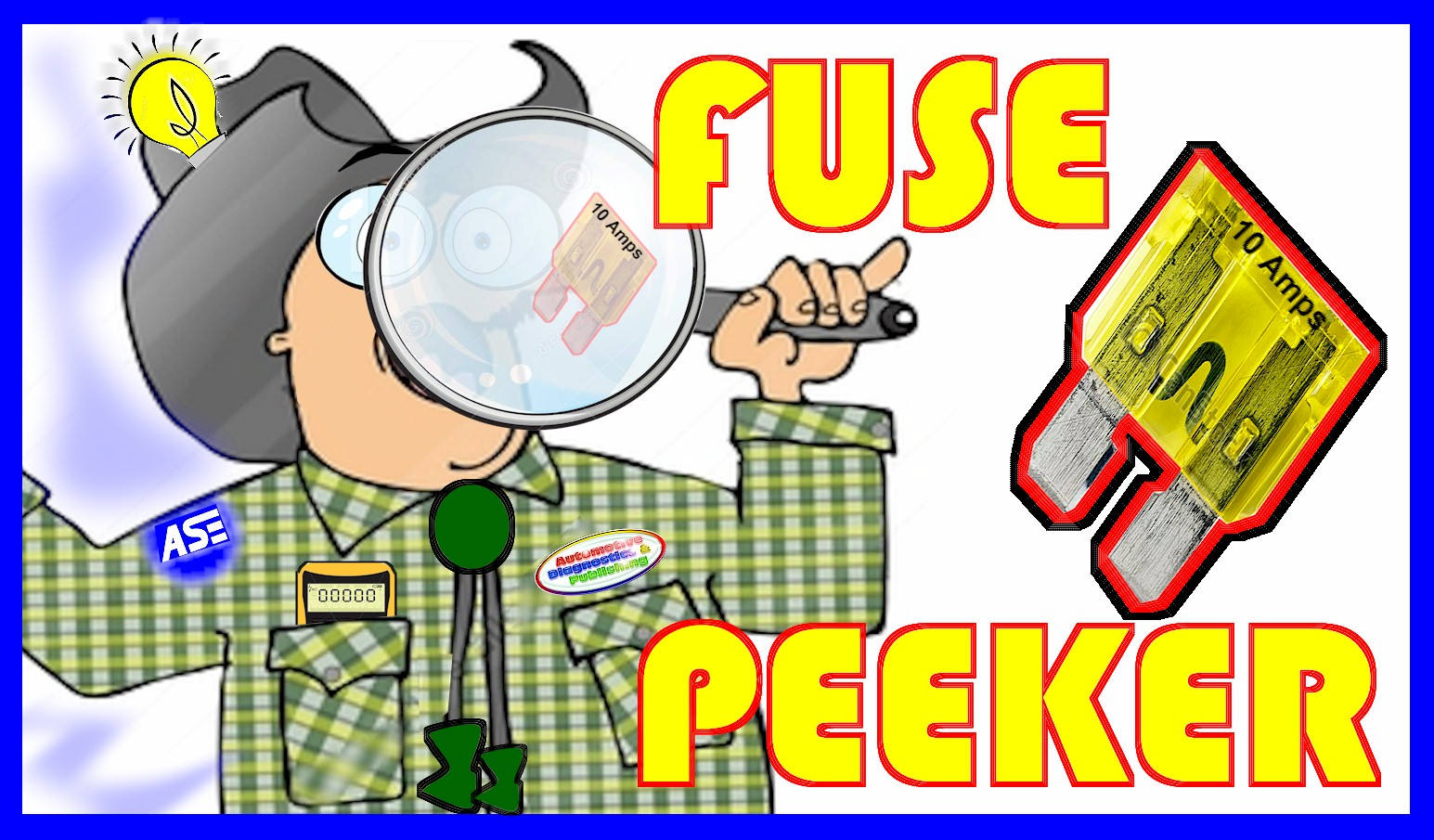 The "FUSE PEEKER" is a versatile Add-On to your own Scope or the AutoScope 1. What is does is connects in place of a fuse or in series with the component. The unit has a very accurate internal current circuit. The output is then proportional to the operating parameters of the component. Good for testing injectors, coils, motors, solenoids, or any other high and relatively lower current device. It is meant to be used with your own oscilloscope or the AutoScope 1 with Signalator technology. Either way, it works the exact same way, by outputting a signal proportional to the current flowing in the circuit. Just disconnect the fuse or connect in series.